Cabin Forum
Small Cabin Frequently Asked Questions / FAQ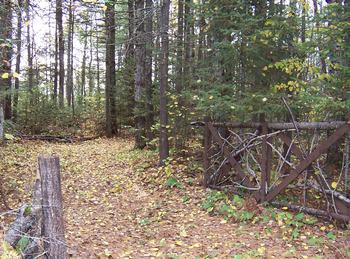 Is it hard to build a small cabin by yourself?
Do you need any special (construction) skills?
It is not as hard as it seems. Basic hammer-nailing and logical thinking skills will suffice.
Doing your research (i.e., reading this site) and having enthusiasm that lasts longer than a few days is important.
How long does it take to build a small cabin?
It took me approximately two full man/weeks, spread over weekends and small vacations during one summer.
How much does it cost to build a small cabin?
There is a separate page where this topic is covered - see Small Cabin Cost / BoM page.

Do you need a building permit to construct a small cabin?
There is a separate page where this subject is covered - see Small Cabin Building Permit page.
How long does a typical car battery last when used to power construction tools?
Obviously it depends on the power consumption of the particular power tools you use, and how you use them. A typical car battery (70AH), fully charged from the solar panel over weekdays, usually lasts me a weekend of work.
That includes the use of a variety of power tools (drill/driver, jig saw, circular saw), as well as reasonable use of indoor and outdoor lighting at night.
(See separate topical page on Small Cabin Power Sources).
Can you recommend a good building contractor who can build my small cabin for me?
I do not recommend or endorse any building contractor services. I built my cabin myself – this site describes how it was done.
Besides, hiring professional help is a very area-specific subject.
Where were the pictures for this web site taken?
My small cabin is located near Bancroft, Ontario, Canada.
Some of the pictures on this web site were taken at the cabin property, others in the surrounding area.
Please let me know if there are other topics that you would like me to cover on this page.
---
---